earfood RADIO eclectic
Listen to a Selection of
the World's Finest Eclectic Earfood
you'll ever find...
Be prepared for the grooviest music we can find on this planet: and when I'm talking about groove, it's not a genre or style, it's the heartbeat of these musicians, in all kind of tunes!
In my playlists you'll find everything from A Beethoven to Zappa, as long it's got some groove...
You got a special request?
Just follow and ping me,
and you'll get the "A Special Show" in your name
with all the best of whatever you're asking...
Peace Love and Grooviness
Dude
Hi folks, I'm the Dude, a music-jockey on GHRO
I call my show "Earfood Eclectic" with music from around the world
Check out Greenhouse Radio Online on discord and
Listen to a Selection of
the World's Finest Eclectic Earfood
you'll ever find...
---

Come over and join
---
About my style?! - Now that's a hard question. Brought up with classical music, because that was my dad's main collection, I kind of listen to everything. I love World Music Fusion in all its diversity and with enough groove I'm right away addicted.
My heart is RockNRoll, my head is ZappaNoid, so you'll find all kind of a strange mixture in "my" music! 😎 😁 And Grimm is okay with Strange!
Anyway, hopefully you pass by If I'm around and online... which would be 9am GMT/UTC with open end..!
---
Peace Love and Grooviness
Dan "The Dude" Mondoshawan
---
Be impeccable with your own word - Handle everything from a neutral point - Avoid assumptions by asking kindly - Always give your best to One And All!

And Your Life will Improve In A Way You Can't Imagine Today
---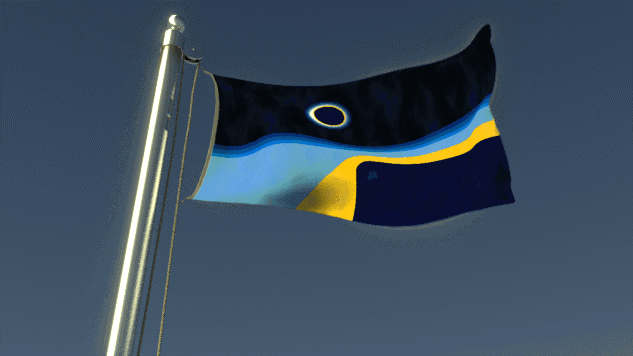 Second Stage In the creation process for The Flag Of Earth
| | | |
| --- | --- | --- |
| From | Amount | Message |
| @chiren | 5.000 STEEM | A little something for your dedication to the channel. Much respect! ✊ |
| @chiren | 5.000 STEEM | hey dude! |