Willkommen bei der Nerdsquad! Mein Name ist Rene ,bin 40 Jahre alt ,und wohne in Deutschland. Die meisten kennen mich als NerdtopiaDE oder Nerdopi. Bin eher der Casual Gamer also erwartet keine Top Skills :D Auf meinem Kanal gibt es alles worauf ich lust habe .
Welcome to the Nerdsquad ! My Name is Rene ,i am 40 Years old and life in Germany. Most of you know my as NerdtopiaDE or Nerdopi. I am a Casual Gamer so u will not see Top Skills here :D On my Channel i will play what is on my mind .
This mainly a German Stream , but feel free to chat in english i will do my best to answer ! Zum ersten mal habe ich meine Garnison wie aufregend!
Want some free Stuff on Mtg Arena ? Copy and Paste
All Known Codes for MTG ARENA : - PlayAllegiance - PlayRavnica - STARTERSTYLES - ParallaxPotion - FoilFungus - SuperScry (or PremiumScry) - ShinyGoblinPirate - SparkleDruid - PlayWarSpark - OVERTHEMOON -INNERDEMON -SHIELDSUP -WRITTENINSTONE -ENLIGHTENME-ONEBILLION-MYTHICMAGIC-LEVELUP-BroughtBack
Visit the Shop in Mtg Arena and Redeem the codes for free stuff!
*Humble Bundle Partner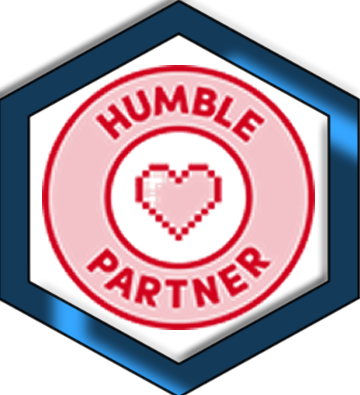 Kauf deine Spiele bei Humble Bundle und unterstütze wohltätige Projekte DANKE! Die mit * gekennzeichneten Links sind sogenannte Affiliate Links. Kommt über einen solchen Link ein Einkauf zustande, werde ich mit einer Provision beteiligt. Für Dich entstehen dabei keine Mehrkosten. Wo, wann und wie Du ein Produkt kaufst, bleibt natürlich Dir überlassen.
In Kontakt bleiben!
| | | |
| --- | --- | --- |
| From | Amount | Message |
| @kaldewei | 1.000 SBD | |
| @thebluewin | 2.000 STEEM | |
| @dotwin1981 | 1.000 STEEM | |